Storage and Nutritional Facts
Our blueberries are ripened on the bush and provided fresh for you. This means they will be more flavorful and store much longer than the fruit you buy in the market. Keep refrigerated.
You can also freeze them. The best way is to freeze them in a single layer. Then transfer them to a resealable plastic bag and put them back in the freezer. This will allow you to pull them out individually later. We have had folks store our Stockton CA frozen blueberries for a whole year..
Our frozen blueberry are fresh and typically contain about 83 calories per 1 cup serving, 16 to 20% dietary fiber (4 g per cup), high in potassium, folate, and vitamins A and C. Zero fat and zero cholesterol.
Information provided above via the USHBC and references sited by USHBC. See the USHBC link below.
Health Benefits and Research
Anti-Aging and Parkinson Disease: In a separate study by HNRCA, neuroscientists discovered that blueberries slowed age-related loss in mental capacity. Also, blueberries may play a significant role in combating Parkinson Disease. Dr. Susan McGuire at Layola University is one of the leading researchers.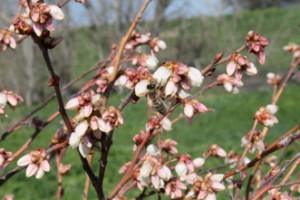 Disease Prevention: At UC Davis, studies showed that blueberries may reduce the build up of "bad" cholesterol which contributes to cardiovascular disease and stroke.
Vision: Numerous studies in Europe have documented the relation between bilberries (a close relative of blueberries) and improved eyesight. Blueberries were also credited for reduced eye fatigue in research conducted by Japanese scientists.
Memory and Brain Function: New research is being performed now which has linked blueberries with reduced memory loss and increased memory retention. These studies have not yet been confirmed and honestly I can't remember. According to Dr. James Joseph, in the Laboratory of Neuroscience at the USDA Human Nutrition Research Center on Aging, "Call the blueberry the brain berry," For more information see this link: http://www.lef.org/magazine/mag2006/feb2006_report_blueberries_01.htm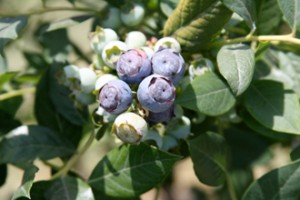 For easy reference, the list from many sources of reported blueberry benefits includes:
improved vision
clearing arteries
more antioxidants for disease prevention
strengthening blood vessels
enhanced memory
stopping urinary tract infections
reversing age-related physical and mental declines
promoting weight control
According to the American Institute for Cancer Research, "We now know that blueberries are one of the best sources of antioxidants, substances that can slow the aging process and reduce cell damage that can lead to cancer".
"When it comes to brain protection, there's nothing quite like blueberries, according to Tufts neuroscientist James Joseph," as recounted in Newsweek 2002. "I call the blueberry the brain berry," says Joseph.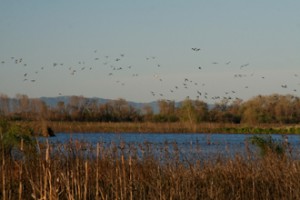 Blueberries are a key component in the 5 A Day The Color Way™ for Better Health Program, the nation's largest public-private nutrition education initiative. Eat Your Colors!
There are thousands of references on blueberry health benefits. We suggest you start with the USHBC, Health Magazine, Prevention Magazine, and Journal of Neuroscience, for example.
Information provided above taken from www.oregonblueberry.com/health.html
Also check out these publications for more health benefits and details: www.nabcblues.org/publications/consumer/health.pdf