Isn't it great when you learn one of your favorite foods also provides a wide array of health benefits? Well, prepare to be excited because one of your most popular fresh and fruity summertime treats is about to get even better. Recent research has found that blueberries can offer benefits for vision and memory.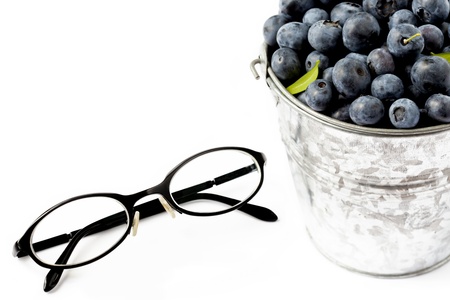 Packed full of nutrients like vitamin C, anthocyanins and antioxidants, blueberries battle the free radicals in your body that can cause a variety of health risks. According to NDTV, they may delay the process of degeneration of nerve cells, which benefits our memory, and help prevent damage to our eyes caused by pollution, dust and harmful blue light emitted by the screens on many of our mobile devices.
Most people know that blueberries have been show to offer benefits in warding off cancer and lowering the risk of heart disease, but few know how much they can help improve your vision, memory and the aging process. Researchers at the University of Florida surveyed more than 2,000 people in 31 U.S. cities as part of the study reported upon by NDTV, and found that most people were not aware of these benefits.
More and more research has found that the consumption of plant-based foods like blueberries decrease the risk of obesity and diabetes, while also helping you live a longer life. This type of diet is also associated with a healthier complexion and weight, plus an overall increase in energy.
If you're not already, you should definitely include delicious blueberries as a part of your daily diet. Just handful a day can provide many health benefits, and choosing organic blueberries, like those grown at Delta Blue Blueberries, are the best choice, allowing you to absorb all of the healthful benefits without any harsh chemicals. Our blueberries are grown in nutrient-rich soil and we follow responsible farming practices so that you can enjoy the best blueberry possible.
To learn more about Delta Blue Blueberries or ordering fresh, sweet blueberries, contact us today!